SP goodies
Her are some recent Secret Pal goodies.
From Donna, my Knitty SP5: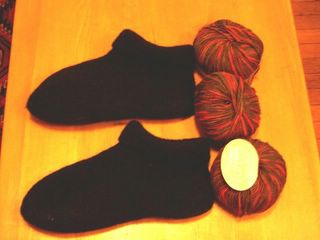 SP5 goodies

Cool felted slippers that fit, and some really neat yarn. Sorry the lighting is cruddy, the color is really nice.
October Markers

Here is a great set of stich markers from the stitch marker swap. I like these a lot because of the ring design and because they are so small and light. Great for small projects!
THANKS PALS! I'm so spoiled.